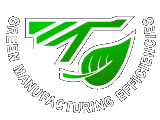 Being a green manufacturer means being efficient with the ways you manufacture, saving energies, recycling, and being environmentally aware of your footprint. As a trailer and truck body manufacturer, Towmaster takes a proactive stance when it comes to efficiency. These are some of the areas Towmaster utilizes green manufacturing efficiencies.
---
Durability
Building a product to last is one way to lower your impact on the environment. Our trailers and truck bodies are built to last and that translates into using less energy to build unnecessary replacement units. A side effect to this is that our products hold their value and can continue to be used.
---
Renewable Resources
Towmaster uses materials that are renewable (White Oak, Pine, Angelim Pedra, Apitong Wood) and recyclable (steel, aluminum).
---
Recycled Consumables
A certain percentage of our consumables can be reclaimed or recycled, including our paint waste to recall solvents.
---
Electronic Communication
Towmaster is the first trailer manufacturer to custom build and use a unique electronic quote software that can quickly and efficiently email a quote to our dealers. We also use the Worldwide Web to deliver electronic versions of our product brochures, reducing the amount of printed materials and mailings we generate.
---
Manufacturing
We are constantly evaluating our assembly lines to make sure our craftsmen and women have the materials they need on hand to build our products. Towmaster also uses Inverted Pulse welders to reduce welding pollutants and use less electricity. Our shop is lit with natural light and metal halite lighting that uses less energy and uses no fluorocarbon gas.
---
Filtered Ventilation
We use an internal ventilation system to capture pollutants before they escape into the atmosphere. We regularly test air quality within the building to make sure our air is clean and our filtration system is working properly. Towmaster conforms to all Minnesota pollution standards, including storm water runoff.
---
Safety and Awareness
We have an A.W.A.I.R. (A Workplace Accident and Injury Reduction) committee to oversee and educate the facility on hazardous chemicals, including proper disposal and recycling. A safety committee meets once a month and inspects the entire shop and office to reduce hazardous areas and suggest new ways to be efficient.
---
Energy Savings
Other than the most critical servers, PCs are shut down every night to save energy. Towmaster exchanged our light trucks with more efficient cars for our sales group to travel with, reducing the amount of fuel we consume.
---
Towmaster is constantly looking at ways to be more efficient and reduce our energy consumption while continuing to bring you a quality and durable product.